Bummer! You missed your chance to enter our giveaway. But, don't worry. Subscribe on the sidebar to the right to get updates about upcoming giveaways and other fun stuff! (It's the free e-book! See, you still get free stuff!)

AHHHH, the new site is finally here!
If you're reading this, the old Wholesome Housewife (website) is in the archives of the internet and this is the new, improved, updated, awesome version. 😉
(Please keep in mind, with techy stuff there's basically ALWAYS issues in the beginning. Bear with us!)
You can still find all my recipes, and old posts, it's all just in a better looking format. 😉
To the Giveaway!
So when we decided to make it a blog (re)launch party, we thought what better to do than a giveaway?
Well, I still think cake had a shot at being better, but since ya'll can't fit in my house, especially on such short notice (you should see my downstairs right now after spending every moment of this last week working on launch stuff. Yipes.) this is better. 😉
Anyway!
Our giveaway includes:
A gorgeous VicTSing Diffuser
Lavender Bulgaria
Lemon
Tea Tree (also known as Melaleuca)
At Peace
& Cornmint (a delicious smelling oil that can replace Peppermint and smells like pastel dinner mints!)
The giveaway runs from 11AM today (3-23-18) (ahhh technical difficulties already!) to Sunday night at 11:59PM (3-25-18). Monday night we'll do another FB Live and pick the winner! 🙂 All the official rules are here, you have to be 18+ and reside in the United States. (So sorry my Canadian Friends!)
To the Surprise!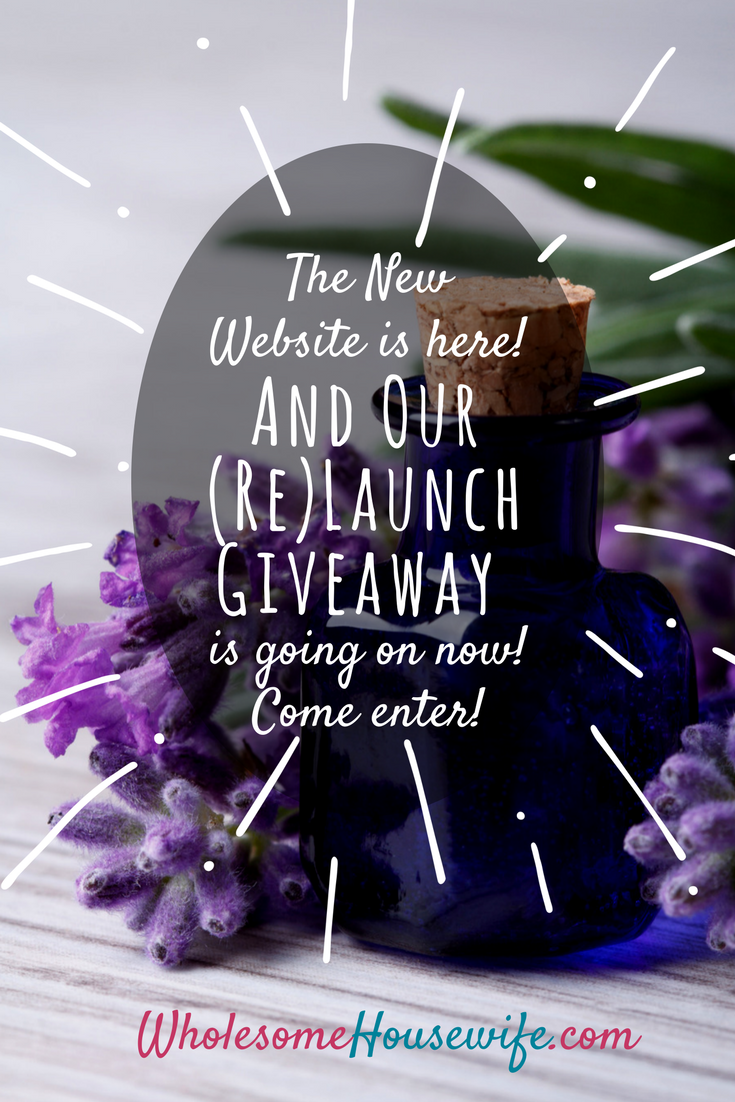 So, after we had all of this put together, we heard from my favorite oils company, Rocky Mountain Oils, that they would be providing ANOTHER prize pack for our readers!
A second winner will be receiving:
A RMO Spring Diffuser (this thing is so cool, I wish I could win) 😉
Lavender Bulgaria
Lemon
Tea Tree
& Cornmint!
I am so excited for both of our winners! A huge thank you to RMO for making this day even more special.
Make sure you sign up below, check out the new site, and come back Monday to find out the winners! Maybe it'll be you! 😉 Good luck, Friends!