*This post may contain affiliate links in order to help keep the site up and running. Blogging ain't cheap, ya'll. 😉 If you want to read some boring stuff, see my disclosures. If you enjoy the site, and happen to love the products I recommend, feel free to click away. Your cost won't change, however WH will receive a small % of the sale. Thank you for the support!*
---
I wasn't a Mama before I became 'natural'. Or as some like to call it – crunchy.

If I had been, I don't know that I would've craved the normal flowers, candy, t-shirt gifts they get on mother's day anyway.
However, now that I'm very aware of the crap in our environment and on/in our food, I find that I like even less of the typical things. Do you find it crazy difficult to buy for the natural mama in your life?
It's so hard to buy for me. I usually never get something I really want for a special occasion because:
I have no idea what I want
no one else knows what I want
I don't ever try to figure it out 😛
And a huge reason for all the above? I'm someone who had life-changing effects from pesticides and toxins, so I try to focus on and surround myself with healthy, natural things.
Which can be super hard and often means I just avoid whatever it is I used to enjoy.
The natural mama in your life deserves things she would love on mother's day too.
So I sat down and tried to really get inside my natural mama mind. (That's a lot harder than it sounds. Ha.) I even went to Google and Pinterest and there are seriously not many ideas there! It's like this is a 'new' thing, yet really it's not.
So for all you husbands, sons, daughters, and family members out there, here is a non-exclusive list of things you could consider getting for the natural mama in your life.

Beauty products for the natural mama:
I never wore much makeup before babies, so not wearing it (but for special occasions like Hubby's work Christmas party) now happened pretty naturally. However I like to feel 'put together' and pretty as much as the next mama. And I like to feel like I'm not putting a thousand different who-knows-how-toxic chemicals on my face as much as the next natural mama.
If I had the choice, this is what I would like:
I so really want this one! (Hint, hint Hubby) 😉 It's a nice combo of products to give her variety, yet not overwhelming in the sense she feels like she has to put 250 products on her face, in the correct order, to look pretty and put together. It is also pigmented with fruit extracts, not nasty, harsh synthetic colorings.
100% Pure has a really neat story (check their about page!) and they even offer free standard shipping to addresses in the US. 🙂
This is for if you really want to go all out. I certainly don't expect $70-90 spent on a gift for me. However if you have the money and want to spoil her, this would be fun. 😉
And for eco-friendly tools to apply the above:
Use with concealers, wet or dry foundations, powders

Incredibly soft, hand-cut bristles

Sleek handles

Colorful, recycled aluminum ferrules (so pretty)


Cruelty free
Sustainable bamboo handles

100% cruelty-free soft taklon bristles

Uses naturally recycled materials

Natural cotton and hemp make up the brush

Includes a reusable storage pouch

Conveniently travel sizes
100% Pure also has a 100% organic skin care line if she's into that. Personally I use soap. 😛 I'm a mama to two under 3, I ain't got no time to pamper my skin. 😉
I am so excited about this it's not even funny.
I haven't had nail polish on my body since I was pregnant with Baby Boy and that was purely a cosmetic decision towards the end when I wanted to feel pretty. (Such a bad reason! I know!) Before that it was years. I love to have polish on my toenails because it's fun, and now I can! This is a nice kit with a good selection, but there are also individual colors available now too.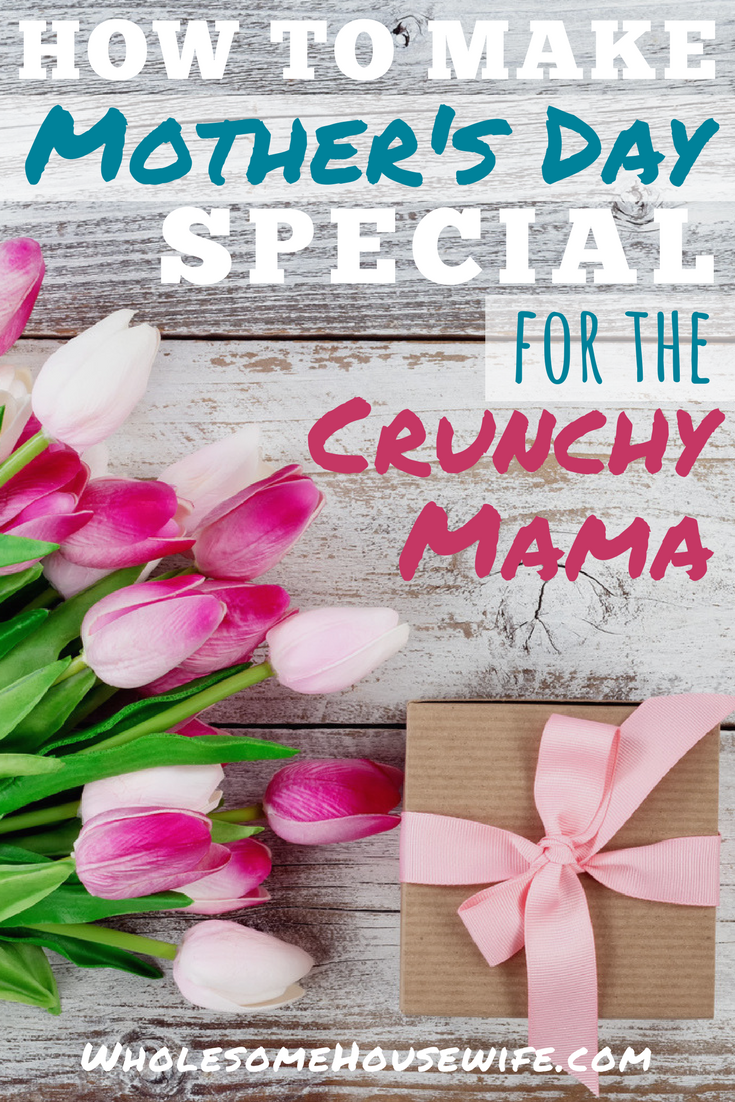 So far I love this brand. I trust their quality and appreciate the testing they do on each oil before it goes out. I have a lot of their individual oils and several blends. Some of the oils I would highly recommend include:
Also, they have awesome kits that save money by bundling and give a great variety for those just starting out. 🙂 A lot of them are on sale right now too! As a natural mama, I personally would love:
Lavender, Lemon, Frankincense, Tea Tree, Peppermint, Orange (6 oils) which is perfect for the natural mama who is just starting out and wanting all the best oils to build her collection with
Immune Strength, Migraine Support, Tranquility, Lavender and Peppermint, great for the busy mama who doesn't have time to dilute
Purify, Peppermint, Tea Tree, Eucalyptus, Flu Time
7 oil combo with joint, nerve and migraine support, Flu Time, Lavender, Tea Tree and Helichrysum gymnocephalum (known for its excellent emotional support/balancing and skincare qualities)
This is a good gift for the husband/son of the year to get the natural mama in his life 😉 It's just under $200, but includes a whopping TEN oils and a 10 hole carrying case
We have two of these and adore them. When we re-launched the website, we gave one away and Sarah S. (the winner) loves it too. 🙂 This is a great gift idea for anyone into or wanting to get into essential oils.
This diffuser was in the giveaway that Rocky Mountain Oils included for our website relaunch. I think it's one of the coolest diffusers I've ever seen, and Tracy H. (the winner of that pack) loves it. I can't wait to get one for us!
Clean Water Options:
These work great if you're away and you want to make sure your family has the safest water possible. Bottled water is at best still sitting in plastic (+ you have no idea if it's been in the sun or heated (which leeches chemicals out of the plastic) before getting to you). At worst it's just treated, fluoride filled, crappy tap water. We bought these to take with us to South Carolina where the dissolved solids in the water is even higher than in NY.
I love these because of the heavy duty rubber strap. It does double duty by keeping the lid with the bottle (not lost as another toddler play thing) and as a sturdy handle.
For the gardening natural mama:
I am a sucker for 'girly' things. Growing up that was somehow a sign of weakness. I call bull. Being a woman, and a natural mama is not for the weak. I can wear, use and own as many pink things as I want and it's only going to add to my strength. 😉 Same for the natural mama in your life.
If she likes pink.
If not, get her this one:
You still get a handy tote with sturdy tools. It's just not as pretty. 😉
For the natural mama with a baby:
I love. love. love. this carrier. I've had a Moby, ring sling, Baby Bjorn, Infantino Mei Tai and this one, by far, takes the cake. Like the whole, amazingly delicious, homemade cake. 😉 This carrier is solid. The low back and mid-back support is incredible, the straps are extremely comfy and it's super duper quick to get into. Like, you could get you AND baby in and out of this thing a dozen times by yourself before getting the Moby all wrapped around. I still can't get my Moby sold. Wonder why. 😛
Also! I have it in the color Caribbean Sea. It's GORGEOUS. The color is vibrant and it hasn't changed at all after several washings. I still smile and feel all warm and fuzzy inside when I see it. 😉
This is my #2 favorite carrier. It's a teensy bit cheaper (depending on the color selection, some are vastly MORE), yet very similarly built to the LILLEbaby. I find the color options aren't as nice. However if that's not important to your natural mama, this is a good, solid option. I was pregnant with my second when I used this carrier. Our CSA director saw me having a hard time carrying my sleeping 15mo old along with all our produce (it was worse trying to push a stroller up the hill in the gravel to the barn) so she ran to the house to get her Ergo for me to try. I used it every week for the rest of the summer and it worked great.
For the Natural Mama into making Real Food:
We buy organic, raw milk from a local farm. Yogurt from the store is hard to buy because it either tastes like cow (the super expensive grass-fed yogurt that is still pasteurized) or it's full of sugar, fake sweeteners and the quality of the milk is questionable. This is the best option and I can't wait to try it!
This uses wide mouth glass jars so you can pick the amount of whatever you want to ferment. 🙂 It works for sauerkraut (I spelled this sour kraut until just recently, ha), kimchi, pickles and anything else you like fermented. 😉
Non-product gift ideas:
This depends on your specific natural mama. Some of us like to be in nature. Some of us like to shop. A few of us like to take bubble baths. A handful here or there like to clean. 😛 Plan accordingly.
Try to think outside the box and surprise her with noticing her specific interests and building off of them.
Go on a hike – pack above carriers, some healthy snacks, water and smart phones. Take pictures of her and talk to the kids about all mama's lovely traits.

Schedule a professional photo shoot, take her shopping for clothes just for it and keep the kids occupied while she tries stuff on.

Get some of her favorite foods together, pack it in a cooler, grab a blanket and some sand toys and head to the nearest beach for a spontaneous afternoon.

Take a road trip to see something you know she's interested in. If it's a kitchen store, go there. Cityscape, landscape, monument, museum, etc., go there.

Think of something she used to love to eat before becoming natural. Healthify it (message me if you need help!), get ingredients and make it a date together in the kitchen.

Schedule her a day at a local (or not so local) natural/wellness spa that focuses on using non-toxic products and essential oils in place of fragrances.
So there you have it! Lot's of natural ideas for the natural mama. 😉 (And I now have a big, long list for when I need gift ideas. Yay!)
Whatever the day is like, I hope you all enjoy it and that you are successful in making the natural mama in your life feel pampered and appreciated!
What do you do for the natural mama in your life on Mother's Day?