It's been a long day.
No, it's been a long week.
There's been a thousand diaper changes, at my hand. More than 50% requiring a whole outfit change because the poop or spit up was too much to just be wiped away. (I don't wipe poop off an outfit, only spit up, because for some reason that's better). A hundred temper tantrums, most when I was nursing the baby because Baby Boy is smart and he knows I can't move well then. A full schedule so that you were gone 10+ hours for work every day, spent 30 minutes at home to eat, then the rest of the night elsewhere, fulfilling obligations to and for everyone else. A dozen melt-downs because it never fails when I have my hands full wiping hands, body, face, feet, highchair, and floor that are plastered with pasta and sauce and broccoli (from the spaghetti dinner I made because it was the quickest thing I could have ready for you after everything else collapsed today), the other sweet baby needs something too. Right. Then. So then I have to listen to crying or screaming or both until I can get to them, and sometimes the calculating and re-figuring and re-prioritizing to try and make everything work out smoothly so everyone is happy at the same time gets to be so overwhelming.
I get tired. No, I am tired. It's a constant, never-improving state that leaves a dark blinder over my eyes. And that ultimately leaves me unhappy and ungrateful. And then I blow up, or meltdown, or cry, or say things I don't mean, or push you away when you try to make me laugh because you think I'm in a bad mood. (I am.)
And even though I'm ashamed because I have so, so very much to be thankful for, something keeps me from being able to climb out of this funk and laugh and be lighthearted and happy. Some days I don't know what's wrong with me. And those days I don't like me. I can look at our babies and be so full of complete joy. I can make Baby Girl beam her huge, contagious smile. I can play around on the floor with her brother. But the weight and darkness is there. It's sitting on my shoulders, laughing at me because it has somehow succeeded in making everything seem so much harder and worse than it is.
This baby, these babies are some of the best things that have ever come into our lives. I love their little faces and the spirit in their actions. I love Baby Boy's giggles, mischievous eyes and smile, how he tackles our legs when he wants to play, how excited and bright-eyed he gets when he hears 'Dada' on the phone or finally coming in from work and the adoration he has for his baby sister. I love Baby Girl's sweetness. She's so easy to comfort and her delighted coos and faces melt my heart. Even her cries and complaints are so stinking cute. I can't explain how amazing this is, and I'm so thankful I get to experience all these moments of it.
In the trenches of the sincere needs and newfound desires of these little people, it gets so hard for me to focus on the good. All of the good doesn't change the fact that I miss you. I miss us. I miss sleep. I miss being clean and fitting my clothes. I miss making plans together and having something outside of the mundane to look forward to. I miss things not feeling so heavy and burdensome and lonely.
And all of this makes me afraid that this is what mamahood is – this crazy cycle of trying to be happy, and really feeling it, immensely, at moments, but overall just being completely overwhelmed and on the brink of a breakdown. Is this all mamahood is?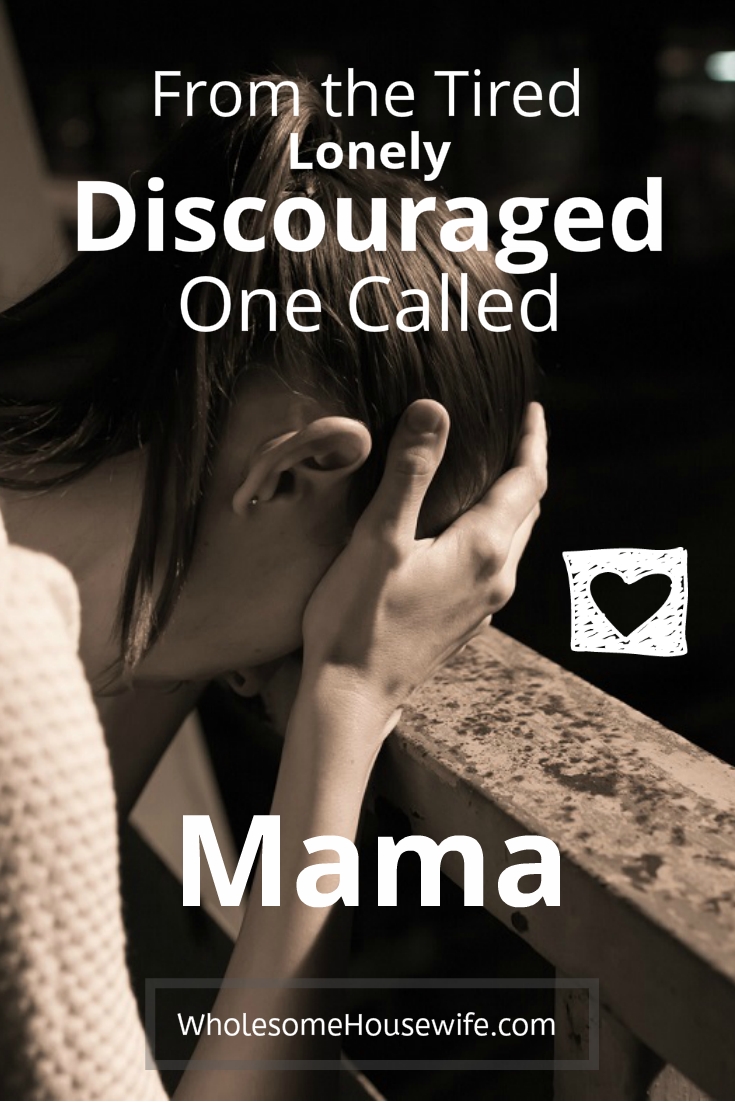 I don't think it is… My head and heart hurt right now, but deep down I know God didn't make it to be this way. He gave women (mamas specifically) this intense desire to love and nurture and comfort for the best reasons – to be what their specific little ones and husband needs. We don't have to live like this.
Psalm 62:8 (NIV)
Trust in Him at all times, you people;
Pour out your heart before Him;
God is a refuge for us.
Ecclesiastes 2:24 (NASB)
There is nothing better for a man than to eat and drink and tell himself that his labor is good. This also I have seen that it is from the hand of God.

Isaiah 41:13 (NIV)
For I am the LORD your God who takes hold of your right hand and says to you, Do not fear; I will help you.
He made us for more than this. He wants me to pour my heart out to Him, my failures, desires, weaknesses, my crazy thoughts. I AM allowed to, and supposed to even, find enjoyment and fulfillment out of the toil in my life. God, the Creator of the Universe, the ocean, the trees, the bee on our newly planted landscaping, my little ones… He cares about me. He cares about what I fear, what stresses me, and what I'm feeling. And He's promised to help.
I just need to let Him.
---
The story above is the picture of a normal stay-at-home mamas life. The stresses and ups and downs of her day to day are normal. Some mamas, however, have something called PPD and need an extra measure of love, understanding and care to come out of it. Postpartum depression can drain and antagonize the most energetic, optimistic of mamas. It's not something to discount or write-off. It is something to address and keep an eye on. It's normal for Mama to have down days after the crazy roller-coaster of hormones, physical changes and life-altering events these last months and years of child-bearing has brought. Lots of support, sleep (when ever possible) and relaxing, fun things to do will help get past these blues. However with PPD it is NOT normal to have thoughts of self-harm or death. If you're experiencing that, Mama, TALK TO SOMEONE. Tell your hubby (and send him this article!). Immediately. If there isn't good support in that arena, talk to a family member, trusted friend, your midwife/OB or Doula, and/or a local pastor/his wife of a Bible-believing church. Don't be silent, don't pretend everything is ok. You getting help right now is exactly what your loved ones need, SO much more than you putting on a front and everything building up and getting worse.
There is life after PPD. I promise.
Now, go smile as you wipe up that poop, make silly faces to the little one wearing it, pick up more toys, and put Moana on for the 7th time today. 😉 No judgement here, Mama. I just hit play. For probably the 7th time. 😉