*I wrote this post the day before our little guy was born. That night we made an awesome new recipe, pizza cake, for supper and then went on a super long walk around town. Everyone, including my midwife, believes it was the pizza cake that induced labor. 😉 Guess we'll never know.*
41 weeks, 2 days.
That's where I'm at. It can get disheartening. Waiting has NEVER been my specialty. God does happen to know that. That might be why we are here, waiting.
I am enjoying my time at home however. I've gotten a lot done with cleaning, organizing and keeping up with laundry. The house is like a different home. There's no drywall dust, lath or plaster, or fur tumbleweeds floating through the hall, dining or living room. My stove is clean, on the inside too!! (I shouldn't be so excited about that 😛 ) The floors are clean, the counters are clean, there's hardly dust anywhere, there's food prepared in the freezer. Now what?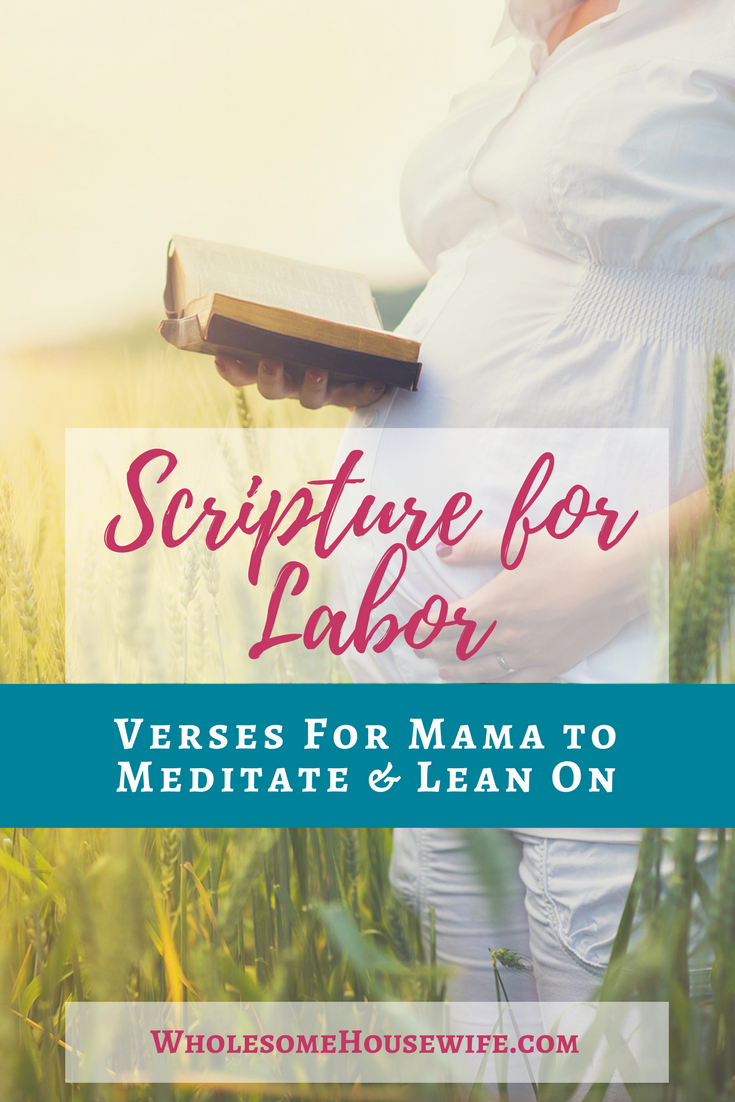 Well, there's always labor prep for the marathon I am about to run. I've been going over exercises with my Doula. One of the things we wanted to do was focus on keeping my mind in the right place, stayed on God and His provision for me. He hasn't brought me to this point only to laugh and leave. Due to my past, it has been difficult trusting Him totally. I know in my heart my Father loves me and there's nothing I could do to make Him stop, but when there's people who should've loved you unconditionally and haven't, it's easy to be paranoid that He could too. That is my thorn, yours could be the same or something totally different. Scripture, however, speaks to every situation and just as He promised, He will give us peace in any area if our minds are stayed on Him. Praise God His word is always there to comfort and encourage us. 🙂
I wanted to share the verses that spoke to me, and pictures of how we are going to incorporate them for our labor and delivery.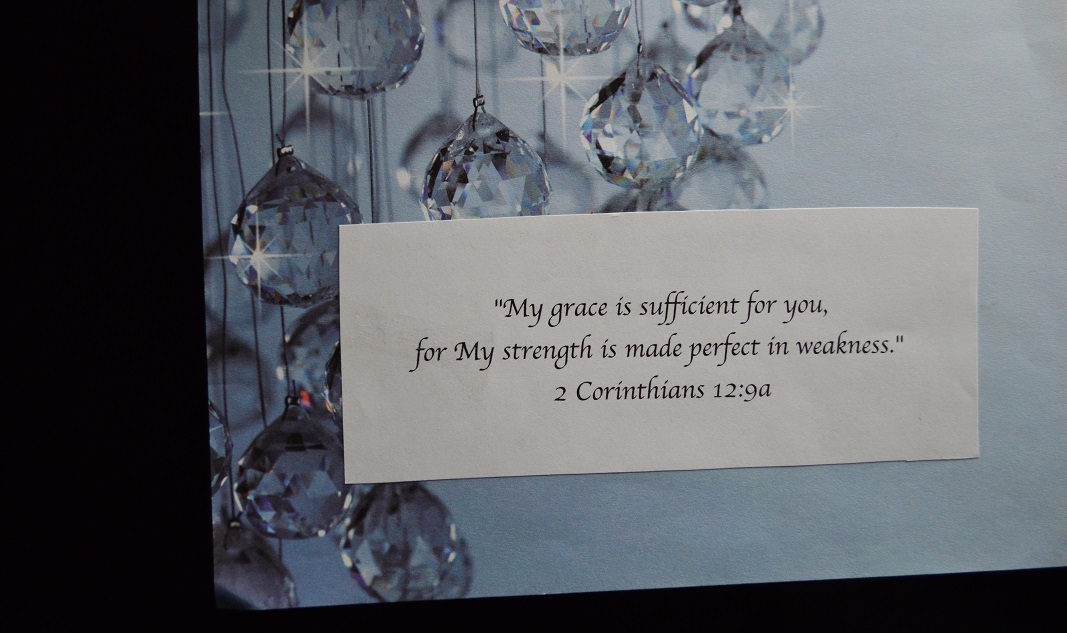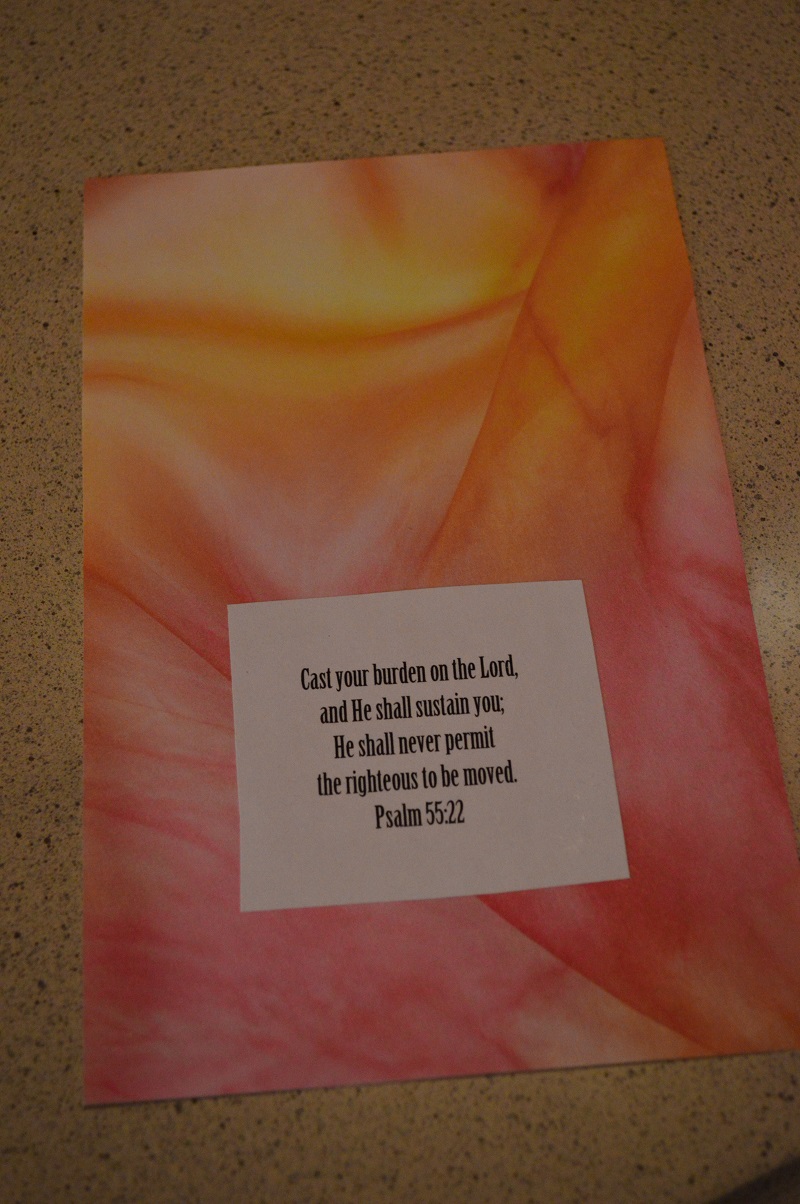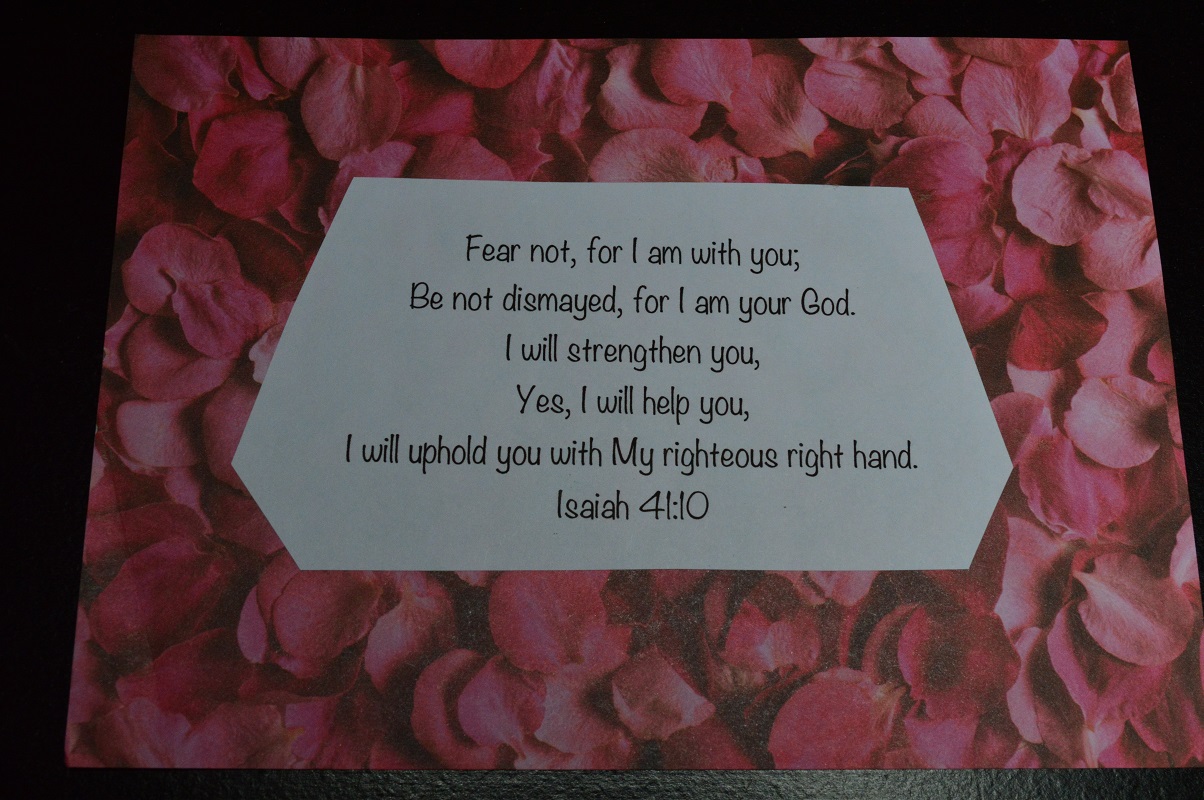 Back to the present… Laboring and delivering our son was the hardest thing I've ever done in my life – but, not to be cliche', it was the most rewarding, most amazing, most precious time in my life too. During some of the intensity, when I felt like I couldn't go on, I couldn't bear anymore, God brought to my mind and mouth some of these verses. We didn't ultimately get to hang them and go over them during (I went into active labor very quickly), but as God promises in His Word, He never left me and by hiding His Word in my heart, He was able to bring it to my mind and mouth and comfort me with it. How amazing His love is for us! <3
What did you do during labor that comforted and encouraged you?