A beautiful life.
I've met some beautiful people over the years. Some of those were extra special and their beauty rubbed off on their lives.
For those of you who know us personally, you know we've had quite a few funerals to go to within the last year. They were for some very important people in our lives, people who have shaped us, people who had a huge part in creating the loved ones we hold dear.
First it was Grandpa and Grandma, with no real warning, leaving my husband without Grandparents on either side. (I never knew my biological GPs, only ones that adopted me from my time in nursing homes and doctor's offices). And most recently, my sweet aunt, who I didn't have the chance to know other than to talk on the phone with a few times.
One day a little while back, I was very compelled to call my Aunt and Uncle. Due to some reasons I don't even know, beginning when I was very little, my immediate family became very isolated. Reclusive. We went to Walmart once, maybe twice, a month. I went to public school for kindergarten and we were dropped off at a Presbyterian church to sing 'Frosty the snowman' and bake cookies during Sunday School for several years. We were home-schooled for the remaining years.
At 18, I went to a year of tech school for Medical Assisting/Phlebotomy. Afterwards I found work in the field, first as a nurse's aide, then as a MA/Phlebotomist at a local doctor's office. I went to work, I went home. I remember a few cousins from when we were very little, from my mother's side, but only one uncle. Uncle E – a strong Christian who would easily talk about Jesus to anyone was one of Dad's 7 brothers. I remember him trying hard to get us involved in the family events. He tried to keep physical communication going by dropping by even though he lived an hour and a half away, and calling my father often.
Last I saw him though, was probably more than 15 years ago. More than half my life. It's not easy to be in a one sided relationship and after a while you don't try as hard when there's never a response. I understand his absence, other than phone calls, after 15 years of trying.
The memories I had of my uncle were good ones. He always struck me as someone who truly cared. He was smiling, happy and friendly, all things that made my siblings and I uncomfortable because we had no idea how to act around 'outsiders'.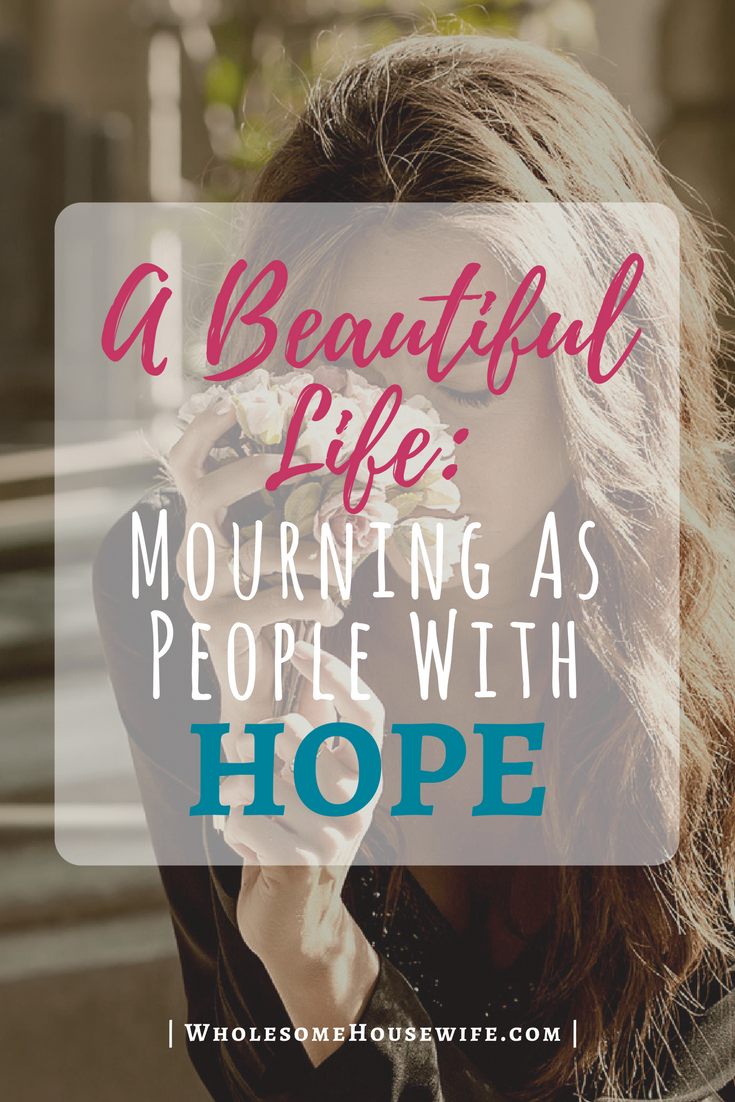 That Day
So I called them. I don't even remember googling their number or dialing. It was one of those surreal moments.
And that's when she told me.
Terminal cancer. Found out last week at the ER. Hospice was just here. She was totally at peace. Told me she trusts God. She trusted Him with her life and she's trusting Him in this now.
How the tears came. I cried for all the lost time. I cried for this Godly woman who touched me deeper in one moment than others have in a lifetime. Cried for thankfulness that God truly comforts, just as He promised in 1 Corinthians 1:3-5 and that He walks with us through the hard times. And I cried knowing that retelling this story would bring tears to my eyes again.
Getting off the phone, I held my baby girl close as a million emotions washed over me. The tears wouldn't stop coming and the weight on my shoulders of regret and sadness made my heart ache. Why didn't I call sooner? Why didn't we make time to go see them? Did it HAVE to happen this way? Why would I never be able to meet this soft-spoken, strong woman this side of heaven?
And then I thought, what if I hadn't called yet? What if I had waited and pushed it off out of fear, like I did before? They just found out. I was able to talk to her before she got too weak. I was able to make contact with my cousin and when the time came, we were able to be there for my uncle to honor her life. God doesn't make mistakes and I know without one doubt that He placed it on my heart to call when I did.
Celebrating the Beauty
The funeral only enforced my view of this small woman. She was human, she had issues, but she was strong, and godly, and she waited for her husband for 11 long years, desiring and expecting God to bring him back.
And He did.
And He made their marriage a beautiful, lovely thing after that horrible trial. Uncle E told the story of his faithful, loving, fun woman.
In the midst of trying to wrangle our almost 2 year old and a nursing 4 month old, Hubby and I were so blessed and encouraged by our time with the family.
MY family.
Such is a Beautiful Life
From the moment of her telling me, in her soft, sweet, calm voice, I knew that someday I would meet her. Her grace was a living testimony to me of her salvation and her love for her Savior. To have peace and purpose, even when you know death is near, is a glorious testimony of our God.
So I want to take this time to celebrate a beautiful life. Not a perfect life, but a beautiful life.
It never ceases to amaze me how God can bring beauty from ashes, life from death, and good from bad. Our God is an awesome, wonderful Father.